Gwendolyn Sinclair

1810 Portrait of Duchess Sinclair, age 40

Full Name

Gwendolyn Jones Sinclair Daudet

Born

June 1, 1770, Raleigh, North Carolina, British Colonies

Died

July 4, 1849, Quebec City, Kingdom of Canada

Queen Consort of Canada

1823-1838

Duchess of Leesburg, North Carolina

1806-1849

Queen Mother of Canada

1838-1849

Party

Spouse(s)

Morys Sinclair, Sylvestre I

Children

2

Parents

Jericho Jones, Adrienne Sauveterre
Gwendoline Sinclair Daudet 
(born
Gwendolyn Jones
; June 1, 1770- July 4, 1849) was an American icon and the Queen Consort of Canada from 1823-1838. Known for her progressive politics and socialist sympathies, Sinclair had a heavy hand in Canadian politics for 30 years.  Sinclair was also a member of the 1st Generation, the first children of North America to reach adulthood who called themselves Americans and had few or no memories of being proper European subjects.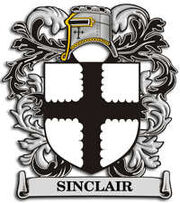 She was a simple civilian at first, but through being at the right place at the right time, she became the first famous American woman. She was Duchess of Leesburg, North Carolina.
Early LifeEdit
Gwendolyn's father Jericho was an officer in the North Carolina militia during the so-called War of the Regulation (1765 - 1770) and was captured at the Battle of Alamance in 1771, and, along with over three hundred of his comrades, was immdiately executed by British colonial governor William Tyron's redcoats. As the story goes, British sergeant Elias Smythe, brother of future British Prime Minister Sydney Smythe, was the one who personally pulled the trigger that killed Jericho (Elias was later killed at the Battle of Possum Holler, Virginia, which helped fuel his brother Sydney's personal vendetta against America and led to Britain's catastrophic defeat in the Second Seven Years' War. Jericho's brother (Gwendolyn's uncle) Malcom Jones and Seven Years' War veteran Captain James DeLancey were the New Yorkers responsible for the ten-day Wall Street Hostage Crisis, wanting to avenge Jericho and the others by killing British soldiers. Gwendolyn's grandfather, Joshua Jones, was a purebred Scot from Glasgow who had fought under General Braddock in the Seven Years' War, and was there when the British general met his death in the disastrous Fort Duquesne Expedition (May-July, 1755). After only narrowly avoiding death during that massacre, Joshua retired, married Rebecca Jones, his 3rd cousin, and took up residency in New York City, where his youngest son Malcom stayed and worked as an apprentice at a blacksmith shop, and the older Jericho went south to the Carolinas to seek his fortune. Jericho found work in Raleigh as a butler and then as a plantation owner, and married the 19 year-old French war orphan Adrienne Sauveterre, who only knew her name and not what happened to or what her family was like. A year later, Gwendolyn was born, only to lose her father to battle a year later. Her grandfather, who remained a loyal British subject, died in 1785, in a highly-suspicious "carriage accident." Her uncle Malcom was killed during the Tripoli Embassy Siege, part of the Barbary Subjugation (1800). Her mother died of old age at 71 on Jericho's old plantation in 1822.
War NurseEdit
The War of 1790Edit
Siege of SpartaEdit
National MascotEdit
Lady GwendolynEdit
Political CareerEdit
Peace of London (1809)Edit
The Great ArgumentEdit
Queen of CanadaEdit
As Queen of Canada, Gwendoline Daudet-Sinclair held her husband, and later her son, on a string, in order to pass what she thought were necessary in Canada. It is within this period that her radical thoughts started to affect her decisions. The "Great Reforms" included passing a system of Mixed-Member Proportional Representation, which was dubbed the "Sinclair Method", A Bill of Human Rights that guaranteed every single Canadian, universal human rights. She also encouraged the passing of a rudimentary Social Security Net, that paid a low amount of money to any Canadians unable to work due to injury, sickness or pregnancy. This last idea was deeply radical at that time, and she had to use her full influence over Canadian politics in order to get it to pass.
She also set up a Crown Party in Canada, to compliment its counterpart in the URAS. The Canadian Crown Party would be quite _______ and match her more moderate ideas. It is acknowledged that a _______ Crown Party set Canada well on the path to deep progressivism.
Marriage, Children and Personal Life.Edit
Gwendolyn was married two times, first with Morys Sinclair which died in a war. By him, she gave birth to a son, Andrew Jackson Sinclair, which would later become Andre I of Canada. When Morys died in war, she grieved, but managed to recover with the help of Andrew. When she was walking in town, she met a young orphaned girl in poor clothes, who she decided to adopt. The young girl refused to tell Gwendolyn her name, saying it was a bad one. She decided to name her Catherine Romanov Sinclair after a good Russian friend of hers. Catherine would later become Princess Catarina of Canada, the most courted princess in the New World, and later the wife of _____.
When Gwendolyn married Sylvestre Daudet, Prince of Canada, she changed her name and that of her children to more Canadian ones. With Sylvestre, she had one child, Jacqueline Marie Daudet which would be bought up in royalty and become a well-respected philosopher and the wife of ______.
Allegedly Gwen wrote down her most radical thoughts, not just __________, but full-blown Socialism, in a series of diaries, which were "discovered" in Canada by some Canadians in the 1910s. Those controversial diaries are called the "Red Diaries" and historians are divided over if they are the real writings of Gwendoline Daudet-Sinclair.
Gwen died in the Palace of Canada after a long, happy life.
If Jackson was the "Father of Modern Monarchism", as some call him, then Gwen was truly the "Mother of _______ Monarchism" for she managed to merge together __________ and Monarchism in one ideology. The ____ Party calls her their "spiritual mother" and the torch, which is associated with her statue, is their logo.
She blazed a path for many future women to take, and many took it.
She is considered a controversial figure by historians, but the American people idolize her and view her as a symbol of their nation. Canadians idolize her as their most influential Queen.